Ethiopia: Getting the Visa
Are you a non-Ethiopian person living in Pretoria or Joburg, South Africa looking to visit Ethiopia? If so, you will probably need a visa before you go and getting one in Pretoria is surprisingly non-trivial. Follow me, I know the way!
The Smart Way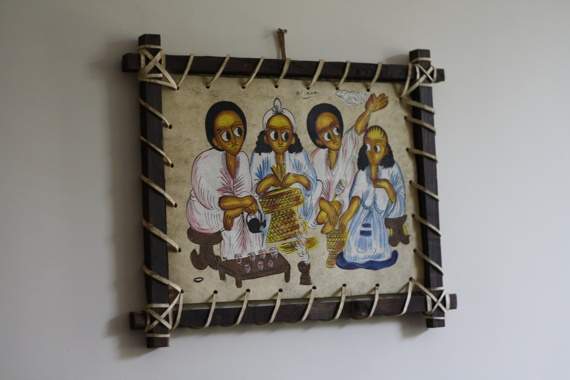 If you've already started down this path, the first thing you've probably noticed is that searching for some combination of pretoria, ethiopia, and embassy in your preferred search engine gets you nowhere. For some reason, the website for the embassy in Pretoria is effectively invisible to the major search engines. For the internet's benefit, here is the official site for the Ethiopian Embassy in Pretoria.
The location of the embassy in Pretoria is 47 Charles Street Justice Mohammed Street off Duncan Street Jan Shoba Street. Once you've fulfilled the visa requirements, the process is pretty straightforward, and the man working at the visa desk is very nice and knowledgeable. For my wife's business visa, I needed to give him:
It didn't cost anything for her visa because it was on her LP, and the process was over pretty quickly. They gave me a receipt to pick up the LP in two business days.
The Dumb Way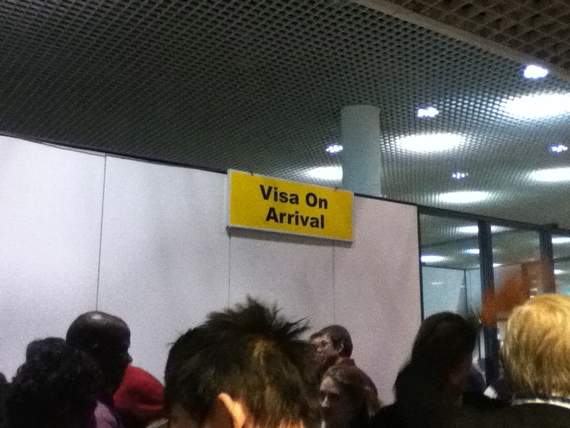 While I was able to get my wife's visa before our trip, I ended up not having enough time to get my own tourist visa, so I went with the visa-on-arrival option.
In the end, this option required less effort than getting the visa beforehand, but it did require a two and a half hour long wait in the airport at 8pm on a Sunday night (Of course, YMMV). While I would not recommend it, when it was my turn to submit my passport, it was visa'd quickly and mechanically. All I needed was 20 USD (a good healthy bill, of course) and someone wrote a little thing on a thing in my passport and that was it. At any rate, it was a good chance to get some studying done. I've included a photo of my experience on the visa-on-arrival line so you don't have to personally experience it.
The Future
This was an exploratory trip for me; we'll actually be moving to Ethiopia soon. I'll be posting more about our travel experiences in the coming months. For now, though, I hope this helps!